Update,
Took the whole thing apart and redo some of the shielding and grounding. Found out a lot of the random clicks and jitter were caused by poor grounding.
Calibrate the whole screen to a 1:1 ratio, redid all of the copper taping, solve almost all of the random clicks and manage to get the jitter to a minimum level, around 1 pixel jitter , 2 pixel around the TCON board and ccfl.
The only problem is after a while, there will be a jitter spike where the jitter just jump like crazy for about 5 - 10 mins before going back to normal. Still can't figure out what is causing this, my only guess is maybe the LCD controller is not properly shielded since unlike the K-jintiq, and the cintriq 2.0, I couuldn't get a teko box or anything similar in my local store. Maybe I'll try to look for something with similar characteristic as a teko box and use that. maybe an old DVD player? Salvage the casing and cut to fit? Not sure yet, so for now I bought Lazy Nezumi to solve the jitter, although when it spikes, it still shows, but its enough to get it to work.
Some final images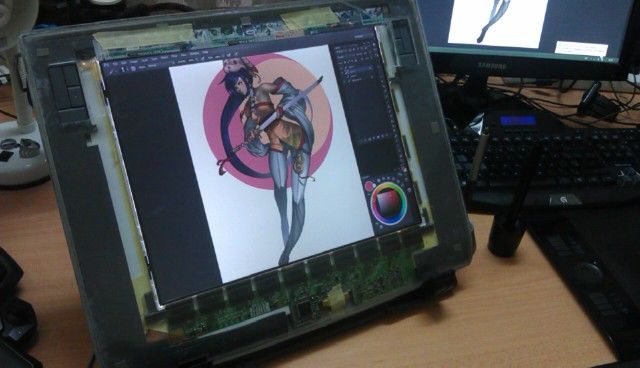 Have it on an ergonomic laptop stand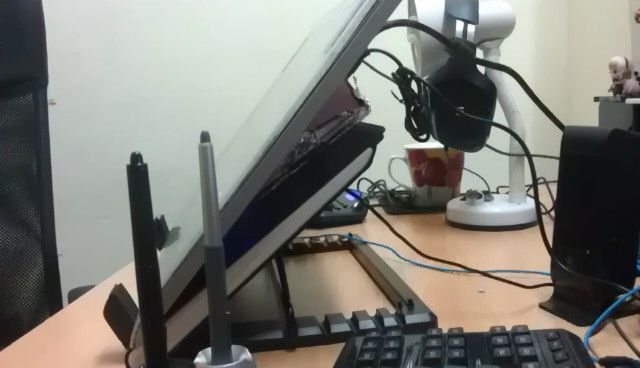 Probably not gonna paint it since my room is pretty dark anyways.
Drew this as a test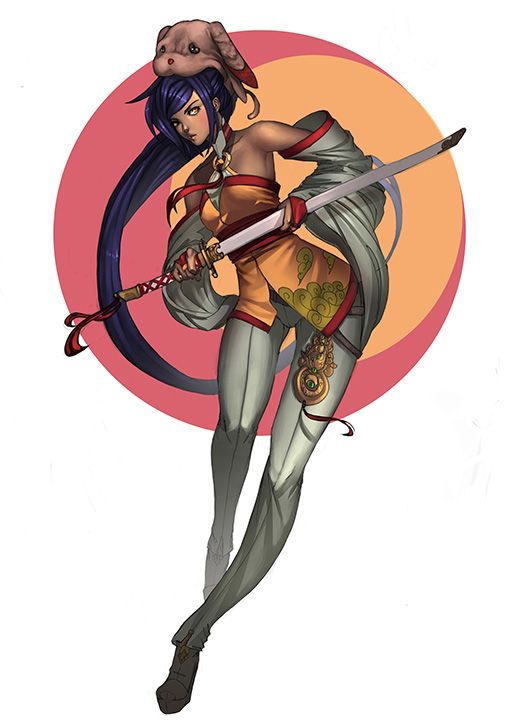 Also, wanted to thank Aerendraca again for sharing his vast knowledge on the subject matter, without him properly wouldn't have gotten far, thanks again mate!
And thp777 for finding the CRU program ^^
Properly gonna call it done until I manage to fine something to properly seal the LCD controller board and pray all the jitter will magically disappear ;_;